Bangladesh has won 10 gold medals in the Archery.  Bangladesh scored gold medal in individual as well as team Archery
In the recurve men's archery, MR Sana defeated Bhutan's Chiring Kenle to get the gold. Similarly 14 years old athlete Atun MST Itiwai of Bangladesh defeated her Bhutanese opponent Dima Sonam to claim the gold.
Srilanka confined itself to win Bronze under Men's individual recurve event. The silver medalist, Diee Silva MS of Srilanka defeated Bhutanese athlete Slama Mohammad and confined him in Bronze medal category.
In the similar event of women's, Monira Mohanaj got bronze medal for Bangladesh after defeating Bhutanese player, Karma.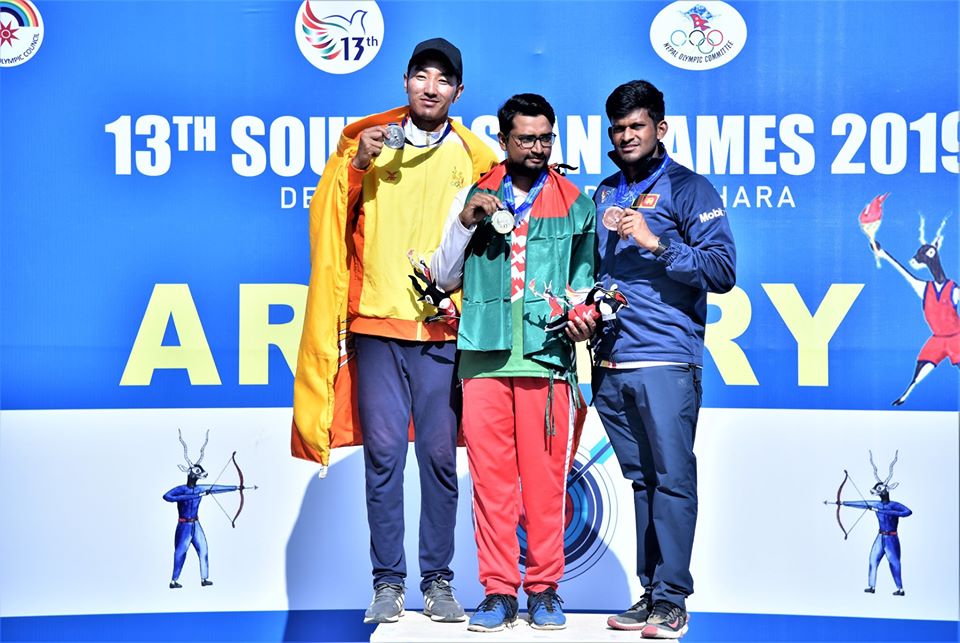 Under the Compound single men's archery, Rana Md. Sohil defeated Dorje Tending to claim the gold. For the Bronze, Das Ashim Kumar of Bangladesh defeated Basanta Kumar of Srilanka.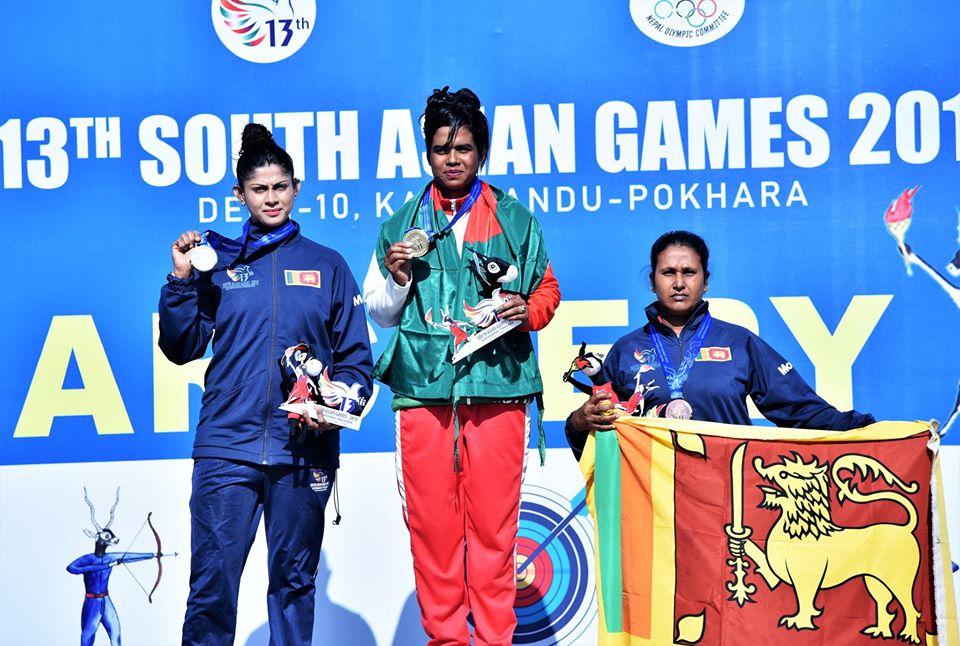 Bangladesh, Bishwas Suma, defeated Silanka's Karunarenti Anuradha, and claimed gold medal in the compound single women's category. Srilanka won Bronze with the help of Damayanti.