President Bhandari inaugurates SAG 2019 in a grand Ceremony
The 13th South Asian Games has been inaugurated in a grand ceremony held at Dasarath Stadium in Kathmandu, Nepal. The ceremony started soon after the President Bidhya Devi Bhandari delivered her inaugural address. It is the third time that Nepal has hosted the prestigious South Asian Games in its land by welcoming participants from seven different Nations. The inauguration ceremony was attended by 13 thousand spectators. This is the highest number in the history of South Asian Games held in Kathmandu.
The beauty of the inaugural ceremony was the March pass performed by the athletes from Bangladesh, Bhutan, India, Pakistan, Srilanka and Nepal. Also the judges and referees of different games also March passed in the ceremony.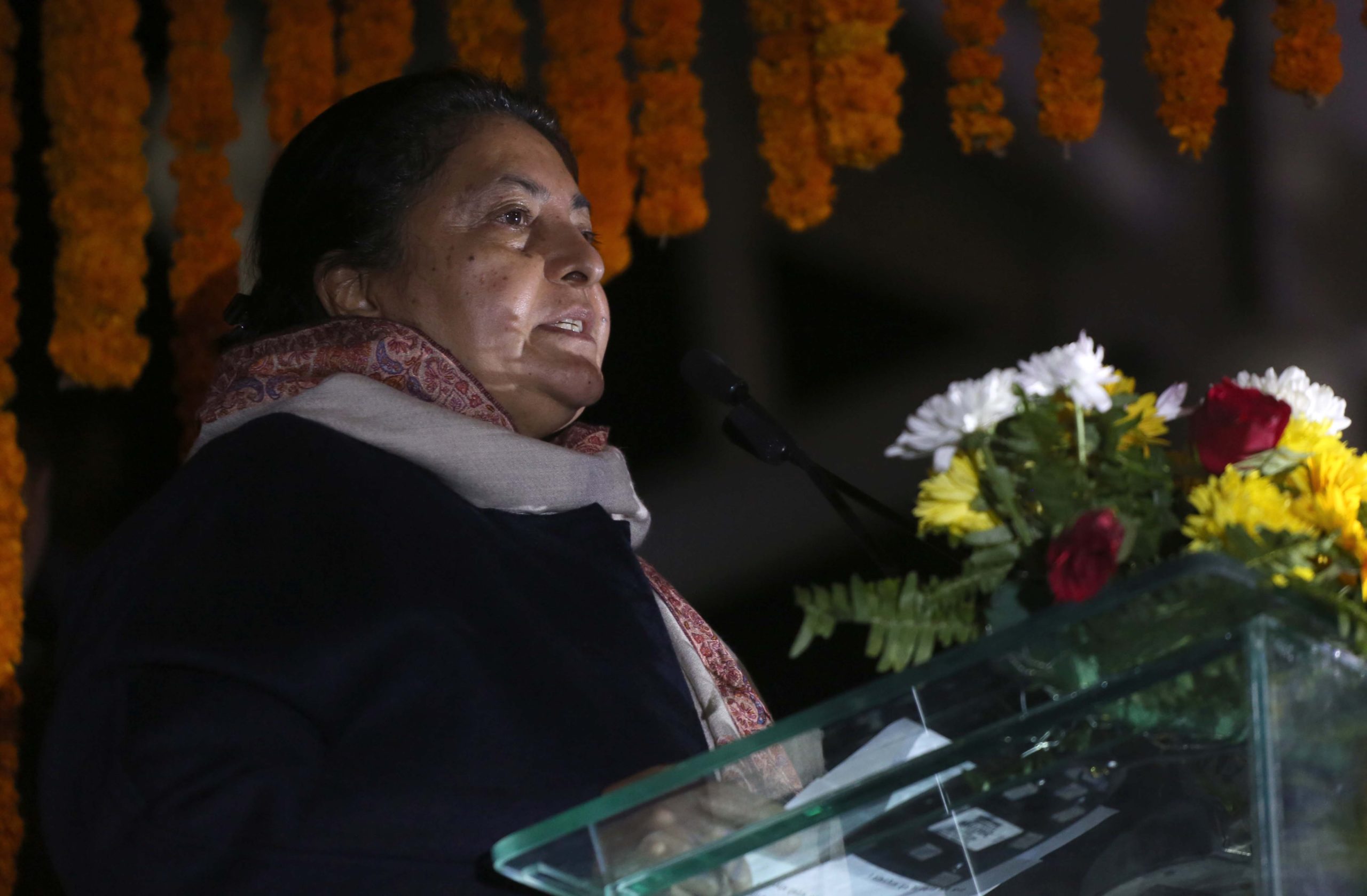 Nepalese athletes of Weightlifting Kamal Bahadur Adhikari lifted Nepal's flag in the March Pass. The inauguration ceremony was also beautified with the glorious performance of the artist in the songs that reflected the culture of the all seven provinces of Nepal.  A total of seven thousand and five hundred people had performed in the SAG inauguration including Nepal Army, Nepal Police, and Armed Police Force.
All the games that are covered in this SAG were displayed in the Stadium through Ledger Lights. The ceremony also dedicated special songs to each participating nations. The ceremony also had performance of Nepalese singers including Kunti Moktan, Aanand Karki, Satyaraj Acharya, Indira Joshi, Milan Newa and Deepak Bajracharya.
SAG will continue upto 10 December. A total of 18 thousand security force and 5 hundred volunteers have been mobilized for the SAG.
SAG 2019: "A  message of Unity and  Friendship" 
In the opening Ceremony Deputy Prime Minister Ishwor Pokhrel emphasized "South Asian Games to provide a message of unity and Friendship". Likewise, Defense minister, Pokhrel said SAG to advance the 'Visit Nepal Year' to be held Next Year.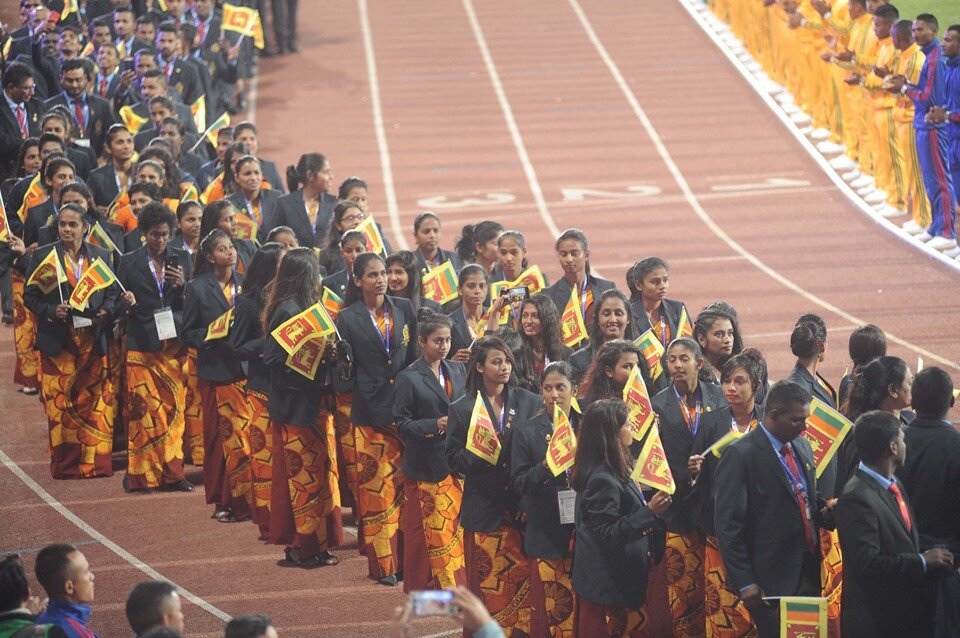 The president of the organizing Committee Jagat Bahadur Bishowkarma declared SAG to transfer the message of peace and prosperity, and facilitate brotherhood and friendship.
The member secretary of the organizing Committee Ramesh Kumar Silwal addressed warm welcome to all the athletes, Coaches and officials of the Participating nations.
Addressing the ceremony, President of South Asian Olympic Council, Jeevan Ram Shrestha repeated the glorious history of SAG.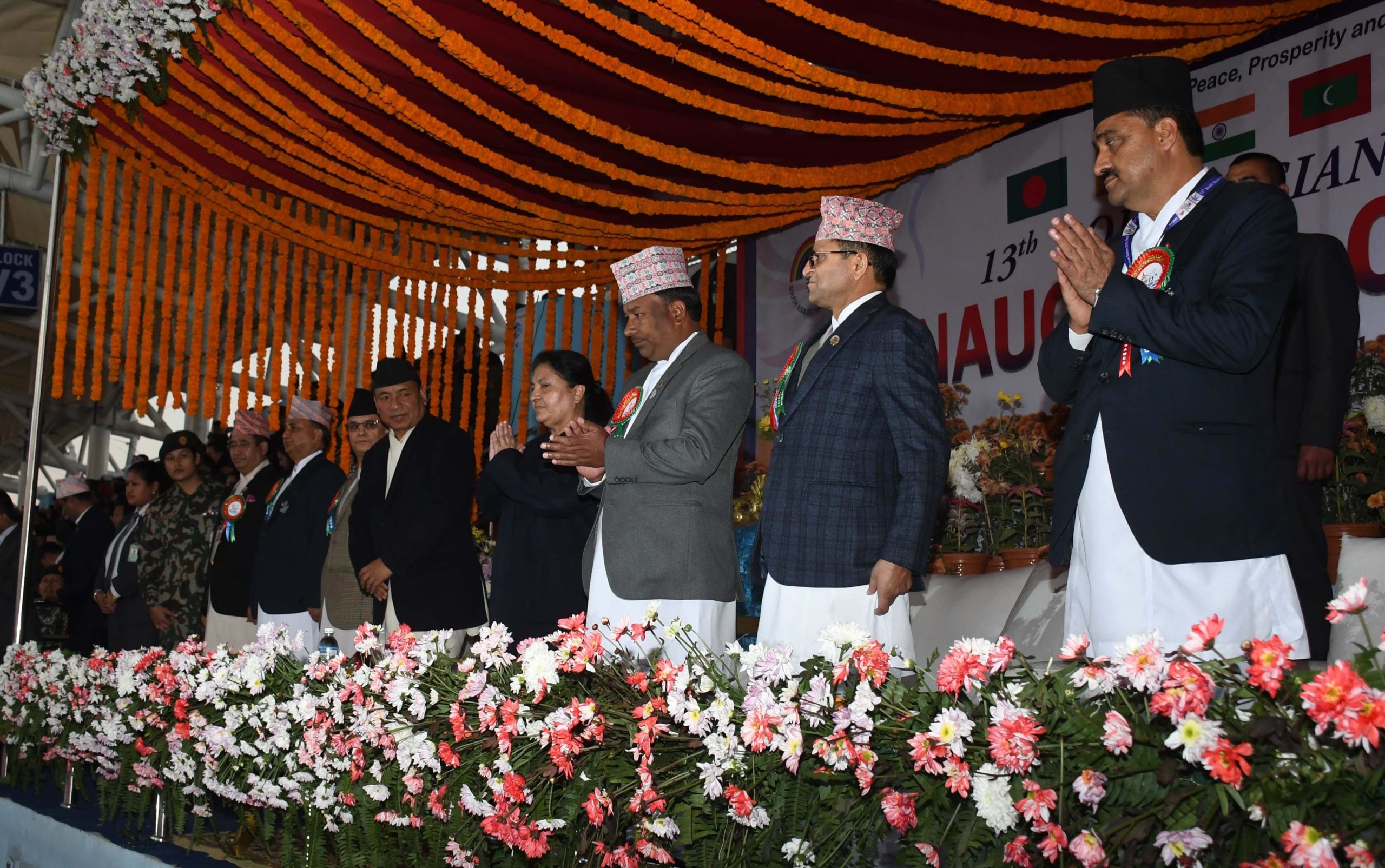 The ceremony attendees were Vice President Nanda Bahadur Pun, Chief Justice of Supreme Court, Cholendra Shamaher Rana, Former Prime minister Pushpakamal Dahal, and Madhav Kumar Nepal.